Singer Futura Machines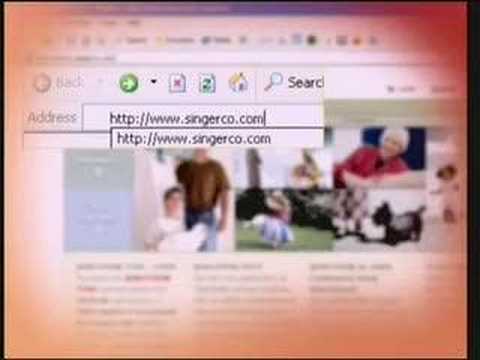 Best Sewing Machines Reviewed
If your old sewing machine isn't performing like it used to, or if you want to try your hand at sewing and embroidering perhaps it is time to take a look at the Singer Futura range of Sewing and Embroidery Machines. It is produced by Singer, and since 1851 Singer has been synonymous with sewing. Today, Singer produces some of the world's most advanced home sewing and embroidery machines.
The Singer Futura CE-150 and CE-250 Sewing and Embroidery Machines enable you to use your personal computer to create and share embroidery designs. The designs may be down loaded from the web or from a CD. This unique feature, on top of the build in functionality of the machines, provides you with the capabilities of other more expensive embroidery machines at a fraction of the cost. Neither are budget machines, nor cheap, but they do represent value for money given what they do.
Best Sewing Machines Reviewed
The Singer Quantum Futura range of sewing and embroidery machines puts top quality, reliable, multi-functional machines within the reach of the non-specialist at relatively reasonable prices. Singer is a household name in this market and is synonymous with top quality and user friendly products. We review the top models from the Singer Quantum range highlighting the standout features of each and what buyers have liked or disliked.

For example, consider the Singer Quantum Futura CE-200. If you don't have a computer, don't buy this machine! If you do, it truly is a wonderful machine with a mass of functions, a name for quality and reliability, and whilst not cheap it certainly does represent alot for the money. We have no reservation whatsoever in recommending the Singer Quantum Futura CE-200 to you the prospective buyer for consideration.